5 km of historical tradition Discover landscaping - in the Raesfeld Castle Zoo. Around 1650, in the Renaissance style, the "Tiergarten" was laid out for the purpose of hunting. Dead straight paths ensured that hunting parties did not get tangled in the undergrowth.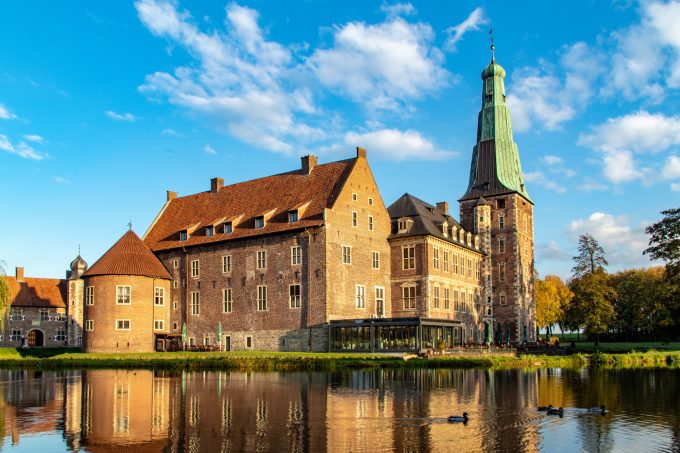 Follow the historical paths and treat yourself to a glimpse of beautiful old trees, cleverly integrated natural waters, and delightful views of the adjoining palace complex.
A worthwhile look, because Raesfeld Castle is one of the most beautiful castle freedoms in Westphalia! Once the residential palace of Count Alexander II of Velen ("Westf. Wallenstein"), it was built between 1643 and 1658.
A wonderful destination for dreamy strolls and romantic walks in every season.