Naturparke should develop into model landscapes and be regions of sustainable development and education.
As large-scale protected areas, they were created to maintain, develop or restore the landscape, which is characterized by diverse uses, to preserve its species and biotope diversity - always with and for people. Naturparke combine protection and use, offer nature-friendly recreational opportunities and thus support the development typical of the region. With the development of natural tourism offers, they also form a sustainable economic factor.
Added value and a regionally typical development in Naturparken strengthen the homeland, quality of life and regional identity. Educational offers help to experience, explain, appreciate and protect nature. Sustainable land use and landscape management protect biological diversity and its valuable resources. Natural and cultural landscapes are preserved in their diversity and beauty and have the opportunity to develop further.
In Germany there are currently 103 Naturparke. With a total area of ​​over 10,1 million hectares, these cover around 28,4% of Germany's area.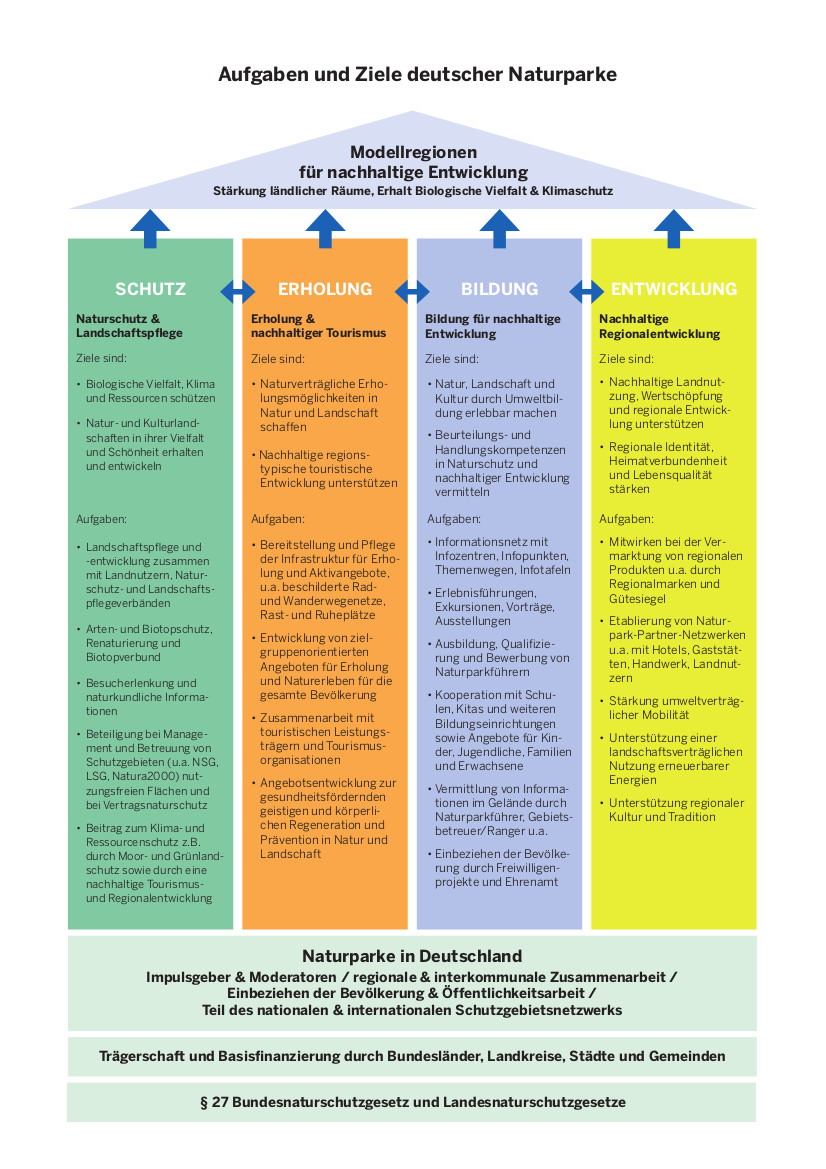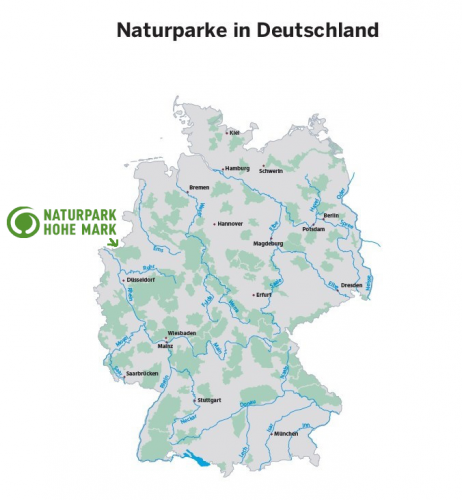 Nature Conservation and Landscape Management Act (Bundesnaturschutzgesetz – BNatSchG), § 27 Naturparke
(1) Naturparke are areas to be developed and maintained uniformly
are spacious,
are predominantly landscape protection areas or nature reserves,
are particularly suitable for recreation because of their scenic conditions and where sustainable tourism is sought,
are intended for recreation in accordance with the requirements of spatial planning,
serve to maintain, develop or restore a landscape characterized by diverse uses and its diversity of species and biotopes, and in which, for this purpose, sustainable land use is sought and
are particularly suitable for promoting sustainable regional development.
(2) Naturparke should also serve education for sustainable development.
(3) Naturparke are to be planned, structured, developed and further developed according to the purposes described in paragraph 1, taking into account the goals of nature conservation and landscape management.