The permanent exhibition on the upper floor of the Naturparkhouse Tiergarten Schloss Raesfeld is something to participate in and touch: listening and hands-on stations convey knowledge about nature, wild animal exhibits show the local animals.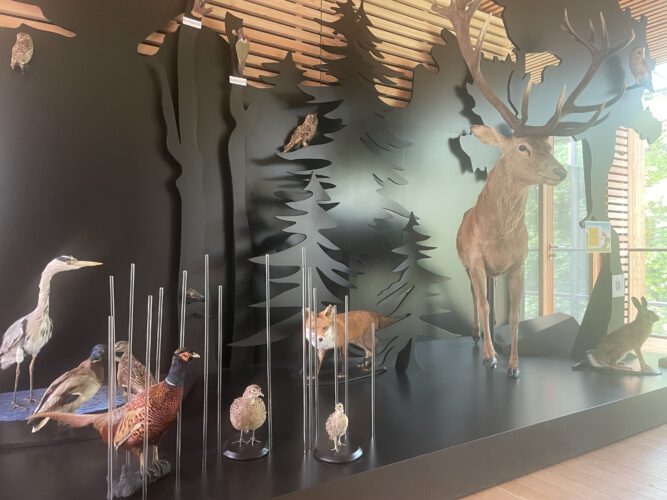 In the accompanying exhibition booklet "On the trail of nature – Who is the smartest fox?" "Forester Martin" accompanies Kira and Jonas through the Tiergarten Schloss Raesfeld. There they learn something about the forest habitat, its inhabitants and about things that humans have copied from nature. You also get a little insight into the history of the Tiergarten Schloss Raesfeld.
"On the trail of nature" is a permanent exhibition with an integrated school laboratory, which is organized in collaboration with the Tiergarten Schloss Raesfeld, the educational circle Borken and the Naturpark Hohe Mark was developed - supported by the ESD regional center of the NLW Foundation in the spirit of education for sustainable development (ESD) incorporating the 17 Sustainable Development Goals of the United Nations.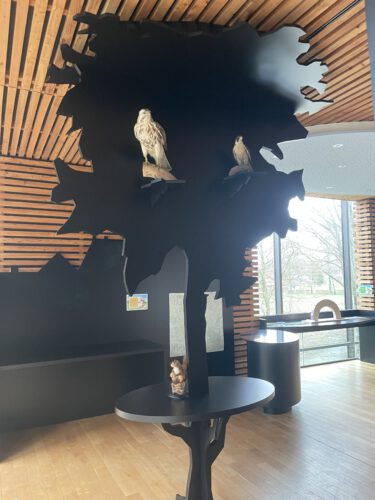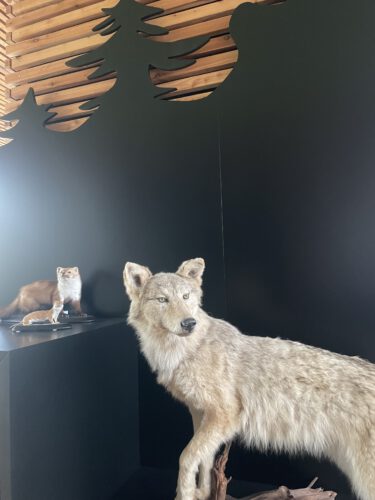 Visiting the exhibition in the front area is possible during opening hours Naturparkhouse Tiergarten Schloss Raesfeld open.
The booklet accompanying the exhibition is in Naturparkhouse Tiergarten Schloss Raesfeld available or can be printed: "On the trail of nature – who is the smartest fox"
Extracurricular place of learning in and on Naturparkhouse Tiergarten Schloss Raesfeld
PhenomexX
This is for schools Naturparkhouse Tiergarten Schloss Raesfeld a venue of PhänomexX, an extracurricular school laboratory in which scientific teaching is promoted in an exemplary manner and school learning is supplemented.