The Recklinghausen District Biological Station would like to address the entire population as far as possible with its environmental education.
Since the end of 1994, the Biological Station has had its home on the former farm "Hof Punsmann" in the middle of Naturpark High mark.
The farm area and the surrounding forest areas offer ideal conditions for comprehensive ecological educational work.
Rangers from the Ruhr Grün regional association are also housed at the Punsmann farm.
offers in Naturparkhouse
The biological station has a barrier-free permanent exhibition, which is informative and playful under the motto: My green country - about the natural and cultural landscapes in the west Münsterland informed. The focus is on: forests, heaths, moors, bodies of water, but also agriculture and settlements. In addition, species protection projects are presented and the activities of the biological stations in NRW, the Naturpark Hohe Mark and informed about the North Rhine-Westphalia Foundation.
offers on Naturparkhouse
The biological station has an outdoor area of ​​approx. 2,8 hectares with historical courtyard structures with dry stone walls, ponds, an adobe half-timbered house, courtyard fountain and cold frames. The barrier-free cottage garden and a raised bed that can be driven under should also be emphasized. Other elements such as hill beds, compost rent and nesting aids for insects and birds complete our garden area as a teaching and learning garden.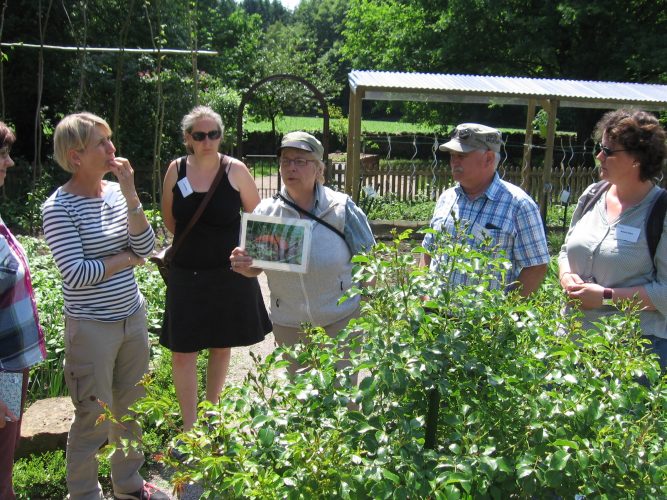 Arrival options:
Unfortunately not directly accessible by public transport, the next train station is Lembeck approx. 5 km away.
By car: parking lot des Naturparkes Hohe Mark with parking for school buses.
Events
The exhibition and the outdoor area offer ideal conditions for extracurricular environmental education for kindergartens, school classes and youth and student groups.
The biological station offers educational events for all target groups of the population by arrangement. The topics are closely related to the fields of activity and the environment of the station.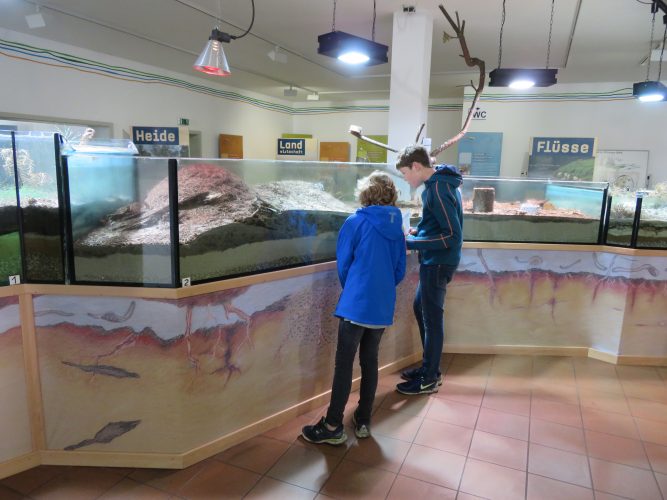 The focus is on:
Wet meadows, nature and species protection, pond ecology, soil organisms, forest ecosystems, changes to the landscape due to subsidence and other cultural and historical topics.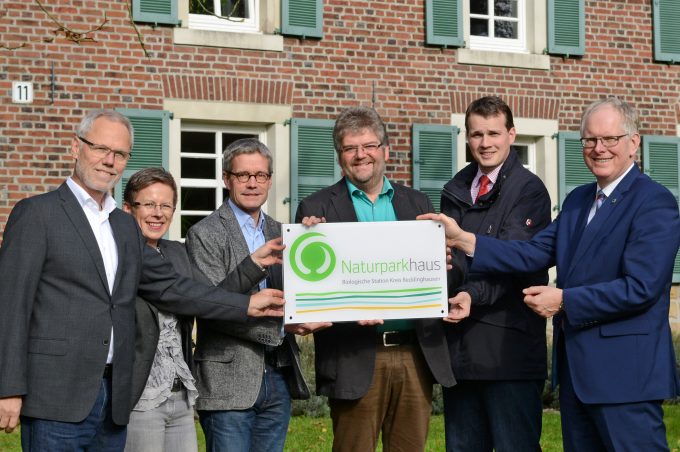 This is biparcours:
Download the free BIPARCOURS app:
Apple Store, Google Play Store, APK file
Open the app.
On the app screen, select "Scan Code" and point the camera at the launch guide code. You will be automatically taken to the start screen of the course.