The hiking path Hohe Mark Steig in North Rhine-Westphalia as part of the project WALDband a new tourist quality offer with supra-regional appeal for the Naturpark Hohe Mark represents, which the existing tourist highlights in the Naturpark connects and the inter-municipal cooperation of the sub-areas Ruhr area, Münsterland and Niederrhein encourages. For the Hohe Mark Steig - designed as a long-distance hiking trail from Wesel to Olfen (or the other way around) - a certification according to the criteria of the German Hiking Association is sought. This represents added value for regional and national marketing and thus an economic factor for the NRW region.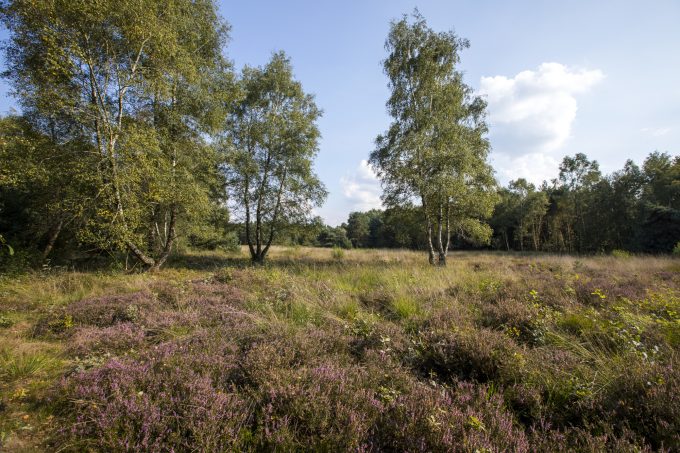 The Hohe Mark Steig should be through varied landscapes of the Naturparks Hohe Mark and in 7 stages with a total length of approx. 155 km from Wesel to Olfen to lead. A variety of nature experiences await along the hiking trail.
In addition to the long-distance hiking trail through the entire region, there will be themed loops - circular hiking trails with a length of 4 to a maximum of 20 km. These form an attractive hiking offer for day-trippers.
The project will be for Naturpark Hohe Mark funded at 90 percent. The funds come from funds from the European Regional Development Fund and from the state budget of North Rhine-Westphalia. 10 percent are financed with own funds. The total costs for the marketing of this hiking trail amount to around 380.000 euros.
The Naturpark cooperates closely with the Regional Association Ruhr (RVR), who is the project manager for the area of ​​infrastructure Hohe Mark Steig holds. The care and maintenance of Hohe Mark Steig is guaranteed by the Regionalverband Ruhr for the period of the earmarking period.
The total cost for the Hohe Mark Steig amount to 1,6 million euros. The completion of this hiking trail in North Rhine-Westphalia is planned for 2021.
Tourist information on the Hohe Mark Steig see here