The wildlings from the Merfeld. The wild horse enclosure in the Merfelder Bruch is one of the most worth seeing destinations in the Münsterland and is west of Dülmen.
With a herd of approx. 400 wild horses and an extensive area of ​​pasture, moor, heather, birch scrub and oak stands, the only wild horse stud on the European continent has been preserved.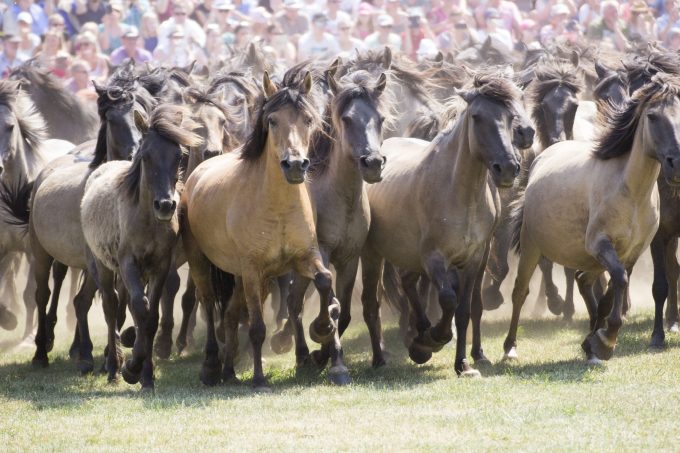 On the last Saturday in May, traditional wild horse fishing attracts visitors from all over the world to the Merfelder Bruch.
The one-year-old stallions in the herd are caught by hand. This trapping of the stallions replaces natural selection.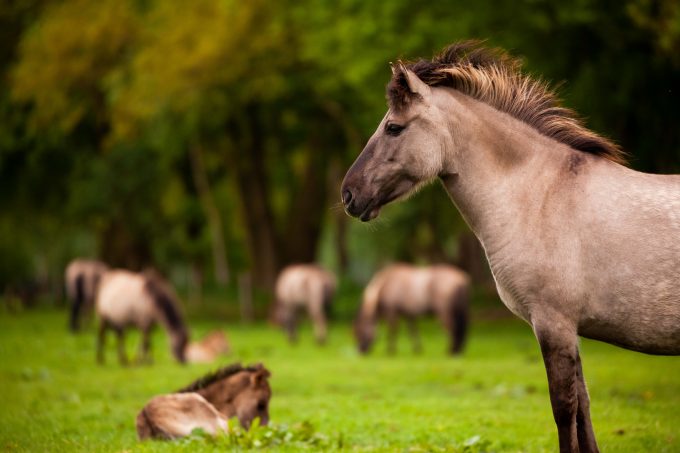 From March / April (depending on the weather) to November 1, the wild horse track is open to visitors on weekends and holidays if the weather is good from 10.00 a.m. to 18.00 p.m.