Persistent flyers. Up to 180 arctic wild geese from Siberian breeding grounds overwinter on the lower one Niederrhein, the largest resting area in Western Europe. In the months they spend here, they eat up fat for the return flight. They look for food mainly on land, rarely bottoming out in the water.
They live on land and water plants, mainly from short grasses, herbs, and to a lesser extent from perennials and roots. Maize stubble fields are preferred in autumn, and fields with rapeseed and winter cereals in spring. Geese are diurnal and nocturnal. Frequent disturbance causes them to shift their foraging into the night.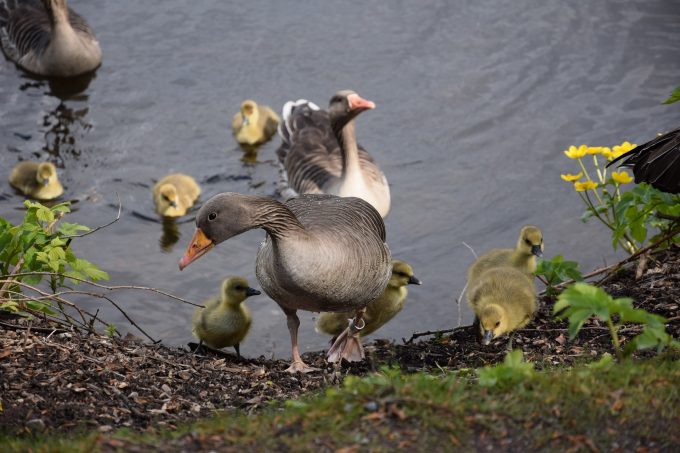 Geese are migratory birds. Your typical wedge formation is constantly in motion. The position of the first goose is particularly strenuous, so the effort is evenly distributed among all birds in an ever-changing cast. They have more than a dozen different vocalizations and their repertoire: from high-pitched head voices to creaky sounds.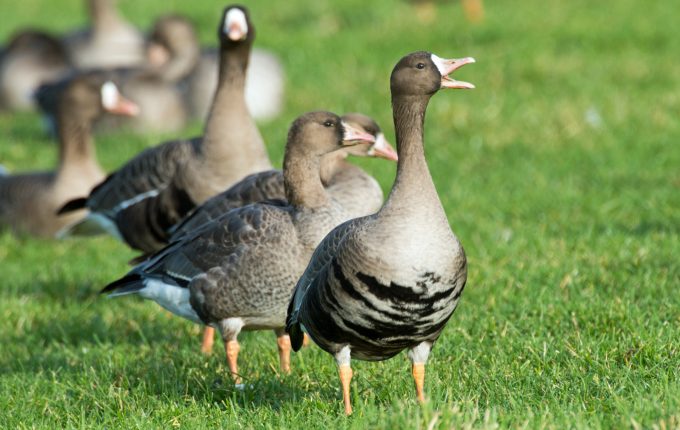 Preferred breeding sites are: Lakes with a wide belt of reeds and meadows, but also moors, wooded islands or floodplains. Depending on the location, the breeding season is from mid-March to the end of April. It is incubated in a loose colony association with a greater distance between the nests.
During the winter months, the Wesel Biological Station organizes bus excursions to the wintering areas for Arctic geese and other water birds. Experienced guides show these interesting animals and report on biology, ecology and protection of the native nature.
The excursion program is available from the Biological Station in the Wesel Nature Conservation Center.