Between land and water. The Moor Frog (Rana arvalis), a small species of frog with a maximum size of seven centimeters. Usually light to dark brown in color, it is quite inconspicuous until the frog girls appear. Then the males show what they can do and develop an intense blue color. Spawning season over, look over!
In Germany, the moor frog is on the red list of endangered species. It prefers to colonize swamp and alluvial forests, swampy grassland or wet meadows, intermediate and fens. But its habitat is becoming increasingly rare.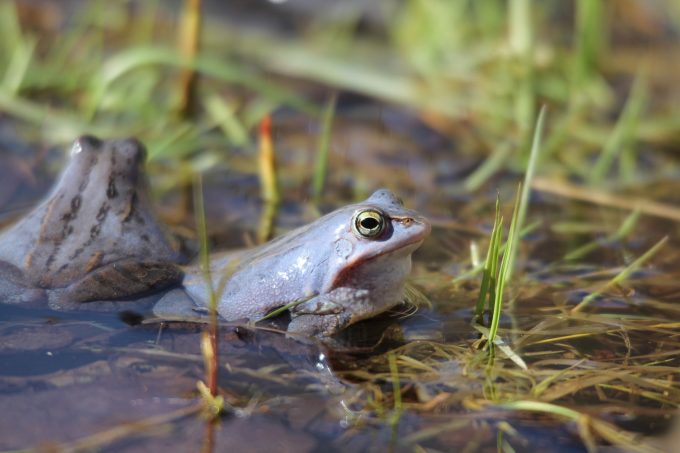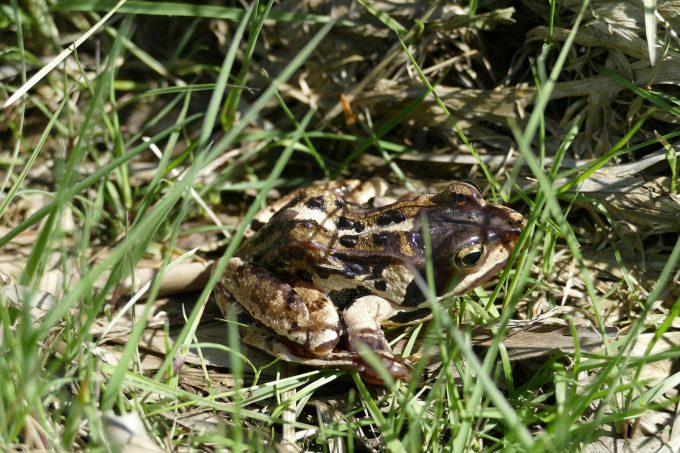 Good to know:
Moors have an important ecological function and protect the climate. Almost 95% of Germany's moors have been destroyed by drying out, river straightening or landscaping. A drama for the moor frog because he wants to hike: a few hundred meters in one direction and then again in the other. From its spawning area to winter quarters, from winter quarters to spawning area. If it has disappeared due to drainage, then the entire population is threatened.
If the still existing, intact moors are protected and former wetlands are renatured again, then the little moor frog has a great chance.
When and where you can see and hear the moor frogs can be found here: