Useful Riesling! Our largest long-fingered insect (Tettigonia viridissima) or the large green hay horse looks mighty impressive with a body length of 30 - 40 mm. And this is only about the pure body length. Wings and talons are not measured. In addition, the females also have a 32 mm long laying tube. It looks a bit like a tropical insect because of its size.
The large green hay horse belongs to the insect order of the locusts (Orthoptera) and is widespread in Europe.
But what does a horse actually eat? Preferably insects and there are flies, larvae or caterpillars on his menu. At the very top, however, aphids!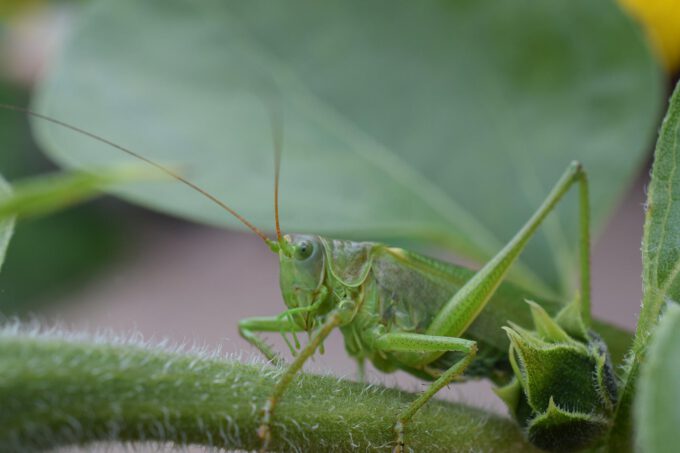 The hay horse feels really comfortable in knee-high meadows, but it is also nice at the edges of forests and paths, in orchards and in fields.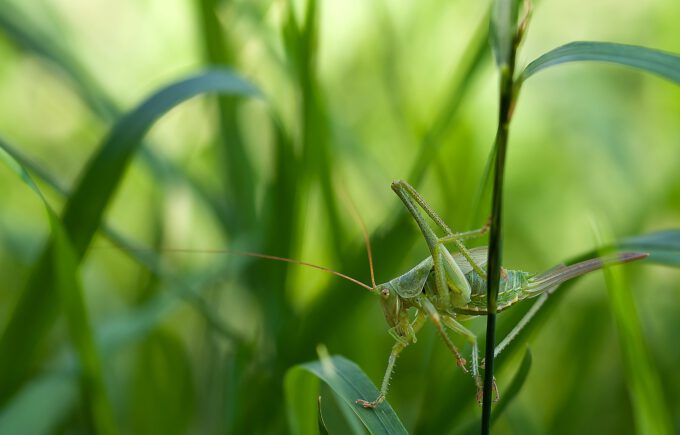 Only the males are singers. The females lack the necessary stridulation organs. These organs are at the base of the forewings. If a hay horse rubs them against each other, a sound is produced that can be heard up to 150 meters away.
The female lays several groups of eggs in the ground with her ovipositor. However, after two years at the earliest, these are ready for the larvae to hatch, which grow bigger and bigger every month and thus resemble a hay horse more and more.
Maybe it got the name hay horse because of its horse-like head?