As part of a ceremony to mark its 25th anniversary, the DRK daycare center "Rappelkiste" was opened Reken-Hülsten was renamed "Kita Boomzwerge" on September 16.09.2023th, XNUMX and at this ceremony also as NaturparkDaycare excellent.
The Association of German Naturpark launched, which issues the certificate for five years and monitors the targets of the cooperation agreement.
On the VDN side there are e.g. Time 105 Naturpark- day care centers. the Naturpark-Kita "Boomzwerge" will then be the 106th. Naturpark- Day care center of the 104th Naturparke be in Germany.
Already on March 30.03.2023, XNUMX, the resolution was unanimously passed at the board meeting that the Naturpark
Hohe Mark and the Kita DRK Kindergarten formerly "Rappelkiste" intend to cooperate with this goal
to design girls and boys according to the criteria of education for sustainable development
(BNE) to enable original nature, culture and home experiences in their immediate environment and
Knowledge about the Naturpark to convey.
Children are curious and sensitive to their environment and at the best age to develop an understanding of their surroundings and homeland and are interested in getting to know new things. Through the cooperation between Naturpark and the Naturparkkita, a lively exchange and joint activities are planned.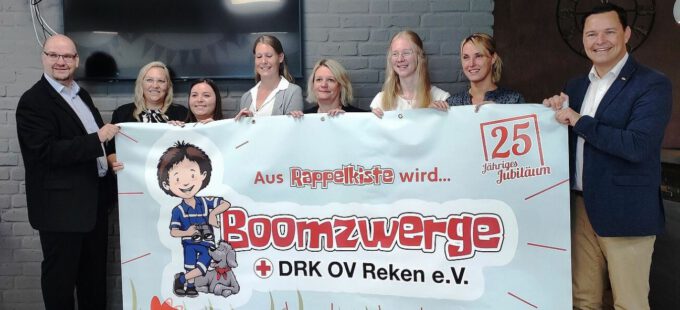 Photos: NaturparkKita Boomzwerge