Peaceful plant sucker. Graphosoma italicum is the scientific name of the striped bug. Their trademark: black stripes on a red background on the upper side, red with black dots on the underside. The striking dress of the beautiful insect serves as a deterrent and signals to predators that it is inedible. The animal is often mistaken for a beetle, but it belongs to the stink bug family.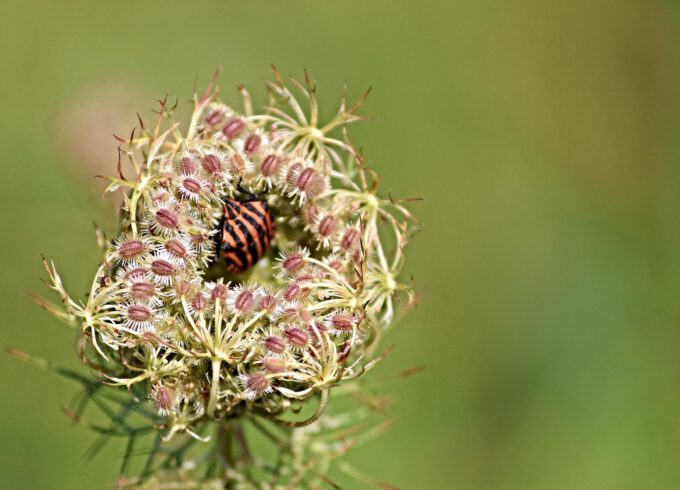 Stripe bugs are solitary animals that meet at mating season. The connection is recorded by means of acoustic signals generated by abdominal vibrations and transmitted by plants. And nothing is left to chance: the frequency spectrum is precisely matched to the resonance properties of the host plant.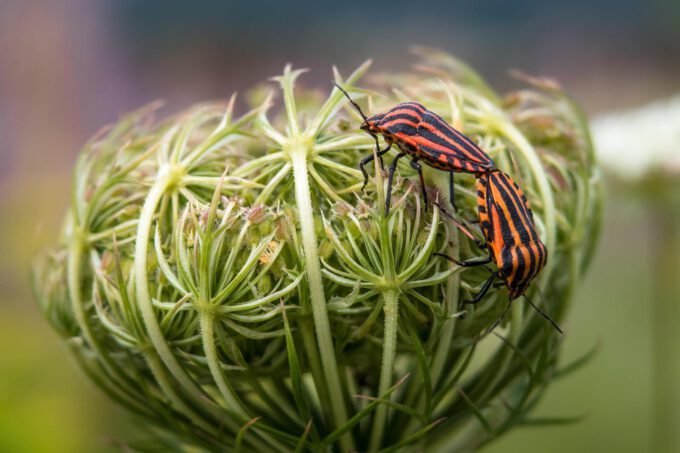 This is how the pairs of bugs find each other in early summer and mate. Egg laying is between June and July. A new generation of bugs will appear at the end of July and end of August.
Striped bugs like the sap of umbelliferous plants. They like parsnips, wild carrots, goutweed, hair strands, man litter or angelica, for example. In the garden they love cultivated plants such as dill or fennel. Adult bugs and even the nymphs sit on their food plants and suck on the ripe seeds there. Stripe bugs live on sunlit meadows, dry grassland, semi-natural gardens and in parks.