On a journey of discovery in the animal nature reserve - Regardless of whether you are a child or an adult: if you want to explore a fantastic, renatured meadow landscape on two wheels, this is the place for you!
You will enjoy the 8 km long circular route past waterways, monuments and special animals with all your senses.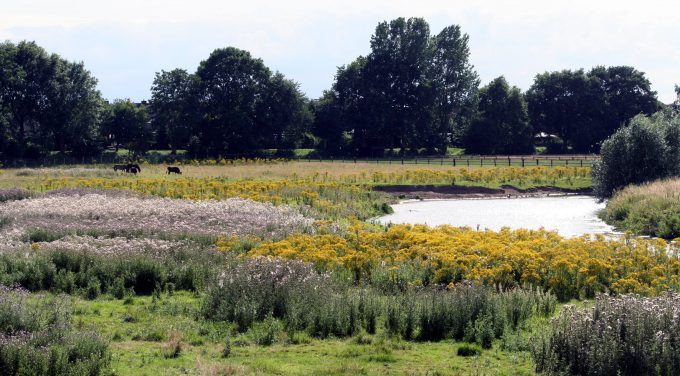 The recreation area Steveraue North of Olfen offers from numerous specially built vantage points - e.g. B. the large Sternbusch viewing platform - an impressive view of flora and fauna as well as historic bridges and buildings.
Once you pedal and cross the three-arch bridge, you can watch nesting pairs of storks, grazing Konik ponies and Poitou donkeys. Or marvel at the Füchteln mill, which used to produce grain and oil, or simply dangle your feet in the cool water on the two river beaches.