A packed picnic box with selected regional products awaits you in the hotel - enough provisions for your bike tours in the Naturpark High mark. Discover a buffalo farm, cheese dairies, farm cafés or a medieval town, bathing lakes and many cozy picnic spots along the way on signposted tours.
A picnic tour leads along scenic paths to the north of Bocholt. At our Dutch neighbors This tour also takes you to unusual excursion destinations and wonderful places to enjoy breaks.
Almost unnoticed, you cycle over the "green border" Back towards Bocholt. At the farm shop Slütter you have to stick your nose into the Bachkhaus: Here bread and cakes are still made by hand and the farm shop offers fresh products from the farm.
Another picnic tour leads sometimes through forest areas and sometimes along the cycle path Bocholter Aa in the east of Bocholt. How about a small boat tour on the bathing lake?
Sufficient benches for a culinary break can be found everywhere. On the 100 Castles Route it goes back to Bocholt.
Our advice: A beautiful sunset at Bocholter Aaenjoy.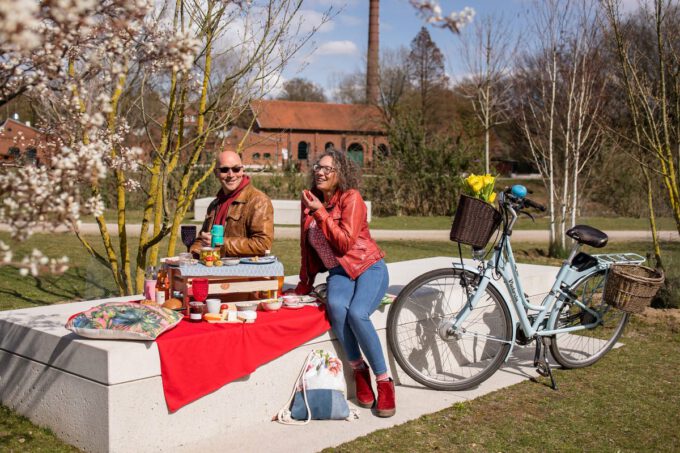 Booking request: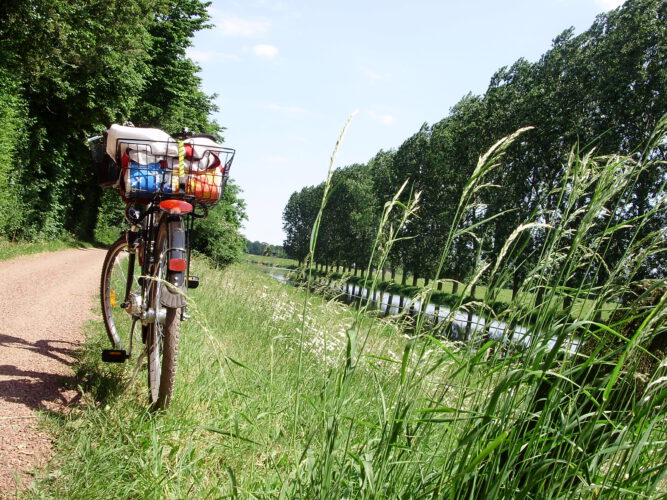 Services:
2 nights with breakfast in a *** or **** hotel
1 packed picnic box
Welcome drink
2 vouchers for a dinner of 15,00 euros each
Admission to the LWL Museum Textilwerk Bocholt
Maps
detailed route descriptions
Price: from EUR 177,00/pp in a double room, bookable for 2 or more people