Huge old beeches and a natural stream course invite you. Enjoy the flora and fauna of the Rotbachtal in the southwestern part of the Rotbach Valley on a 5 km long walk Naturparks High Mark.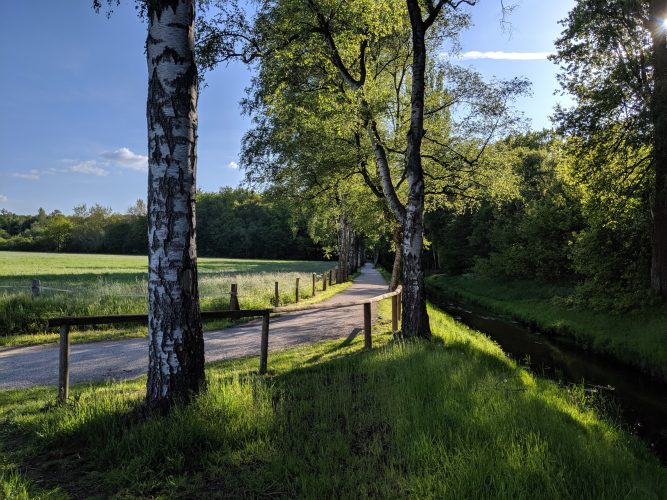 Past the historical fragments of a former barrack camp that housed foreign workers between 1939 and 1945. A concrete foundation with a cellar is still preserved today; it served as an air raid shelter for the camp.
Further down the path, in the middle of a forest, lies the Rotbachsee. It is not only an idyll, but also fulfills a water management function: As a dam, it regulates the flow of the Rotbach, especially in the event of a flood.
At the end of the round, back at the starting point, the Hiesfeld watermill from 1693 is opposite Haus Hiesfeld, a moated castle from the 13th century.
The old mill now serves as a mill museum and houses mill models from all over the world.