The beauty queen. Among the night birds, the barn owl (Tyto alba), with its striking white feather veil that falls around its black eyes, is the queen of the night. However, the veil is not used for optics, but rather it collects noises and acts like an amplifier.
The barn owl has fantastic hearing. She can hear noises that are quieter than human beings. The outer spring wreath of your veil is decisive for this. Its springs can be moved and aligned in the direction of the sound source.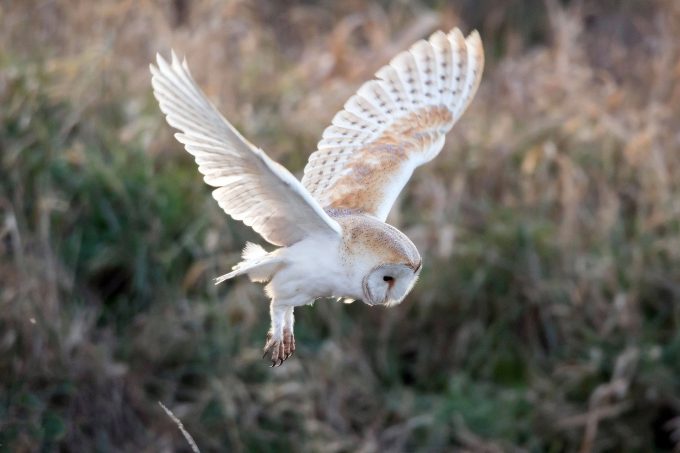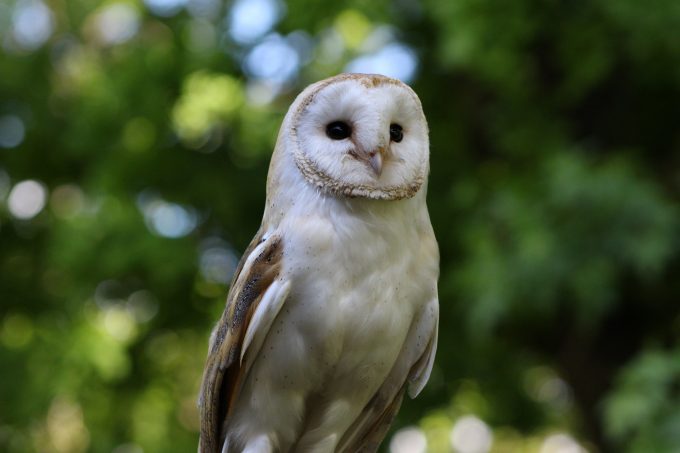 Her reversible toe is also something very special. The barn owl can move one of its three front toes freely. You can align it to the rear or to the side. So she can pack her favorite prey well: mice.
The barn owl's attack is silent. This is possible thanks to the serration of their flight feathers. The beautiful owl prefers to do its breeding business on the roof trusses of barns or churches. It starts breeding in April. The number of eggs is heavily dependent on the food available. One clutch contains only three eggs, another time more than ten. Once the young barn owls have hatched, you can hear their begging sounds, which are confusingly similar to human snoring.