The Kings. A majestic sight: the red deer (Cervus elaphus). He belongs to the deer family and is a so-called forehead weapon bearer. This means the mighty antlers of the males, with which they defend their territory during the mating season. The older a deer is, the more branches it has. According to their age, the weight of an antler is between 6 and 25kg.
Red deer can grow to be very different in size depending on their gender and habitat. Their height varies from deer 1,10 to 1,40 m, old animal 0,90 to 1,20 m
Length: Deer 1,80 - 2,10 m, old animal 1,60 - 1,80 m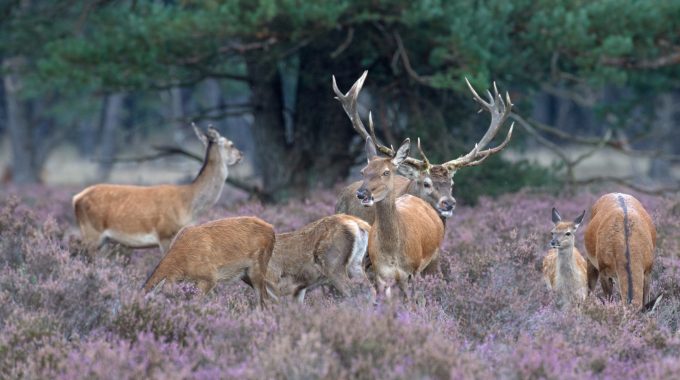 Her menu includes grasses, herbs, shoots, buds and leaves, field and tree fruits.
Outside of their mating season, they are divorced by sex. Only during the rut do males flock to several female deer. The leaders of the pack, however, are the hinds.
The so-called setting time is from mid-May to early June. Usually the hinds only give birth to one calf.
The only natural predators of the red deer are large predators such as the lynx or the wolf. Deer can live to be 20 years old.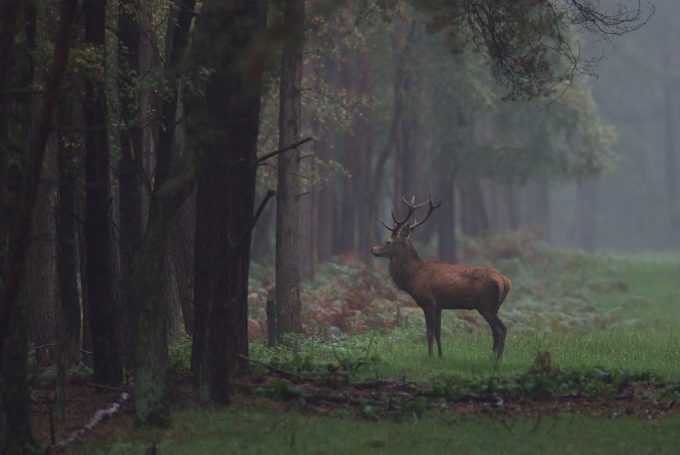 Deer watching:
Üfter Mark viewing platform
via Rhader Weg Schermbeck