Versatile, close to nature, rich in animals - welcome to the Hohe Mark RadRoute!
Treat yourself to a break in the varied nature of the Naturpark Hohe Mark and get on your bike. Past idyllic meadows, wet meadows and colorful heathland, through densely overgrown forests, along extensive lakes and rivers - always a new perspective on the beauties of the local nature and wildlife!
The new route is well signposted and easily recognizable by the green bicycle Hohe Mark RadRoute from May 2021 on 282 km to the natural paradises in all landscape areas of the Naturpark. The implementation of the staging through listening experiences, infrastructure and your own website as part of an ERDF funding project will be ready for the 2022 cycling season, but as one of the first steps you can already download the new gpx tracks from Komoot load and the Hohe Mark RadRoute discover.
Meet deer in the Dülmenhe wildlife park, water buffalo in the Hervester Bruch, donkeys and Konik horses in the Olfener Steverauen or pause to spot some of the numerous waterfowl. The animal inhabitants of the many nature reserves invite you to get to know their natural habitat.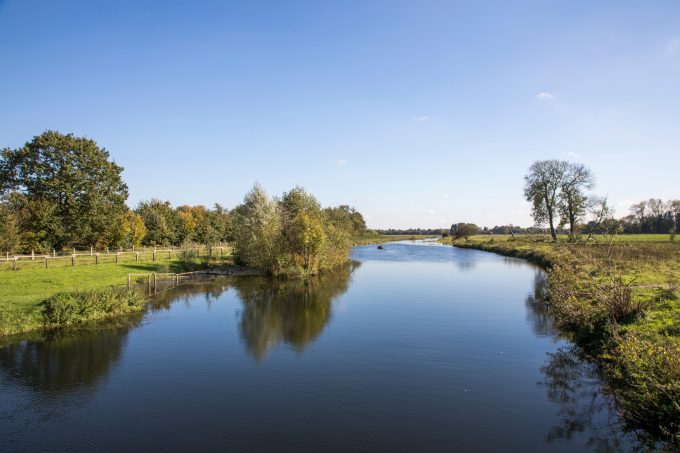 Are you looking for multi-day deals? the Tourist working group of Naturpark Hohe Mark offers you tour tips and accommodation options!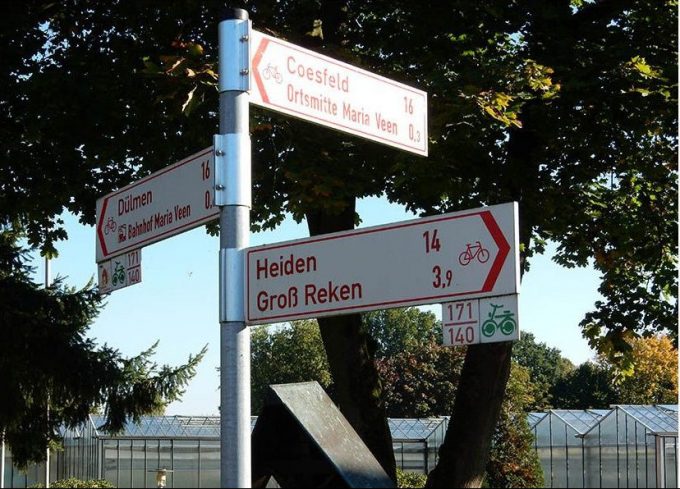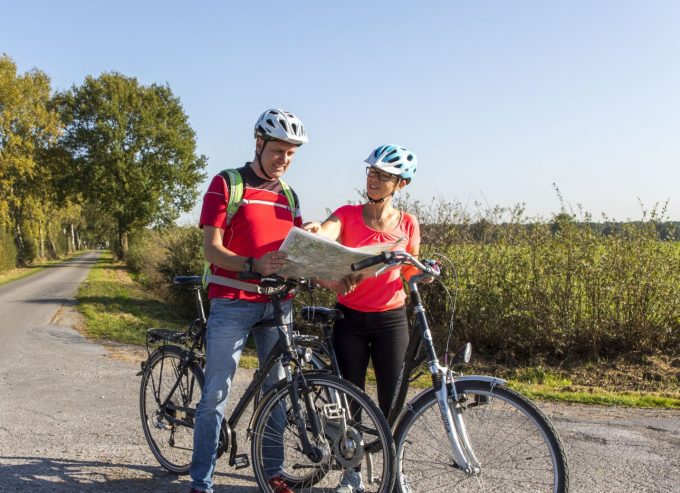 More information about excursion options along the route, maps and route information is available in the Tourist Information Office Naturparks High Mark available. Or simply browse through our brochure here "On the move by pedals".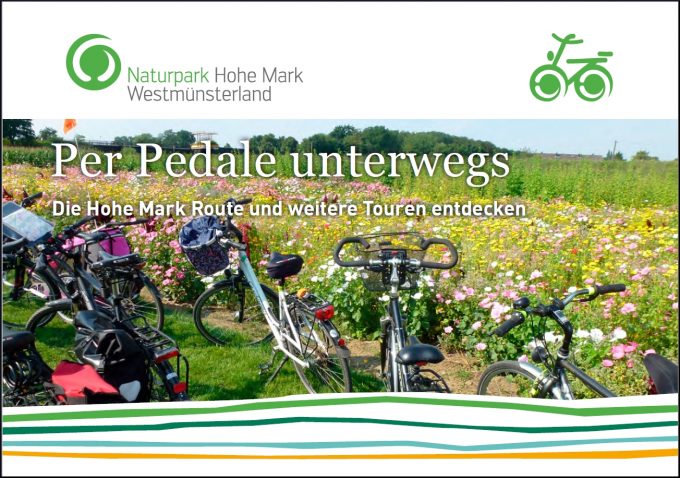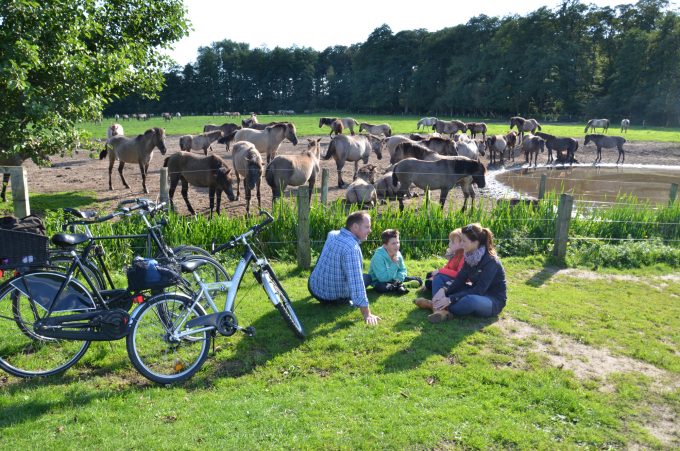 Cycle past many nature reserves where rare animal and plant species find their natural habitat. You can also discover numerous sights along the bike path - such as old farms, stately castles and natural gems such as the "Kranenmeer".
Caution road work !!!
Steverbrücke in Haltern am See permanently closed until the end of 2023 - detour is signposted (similar to Römer-Lippe-Route)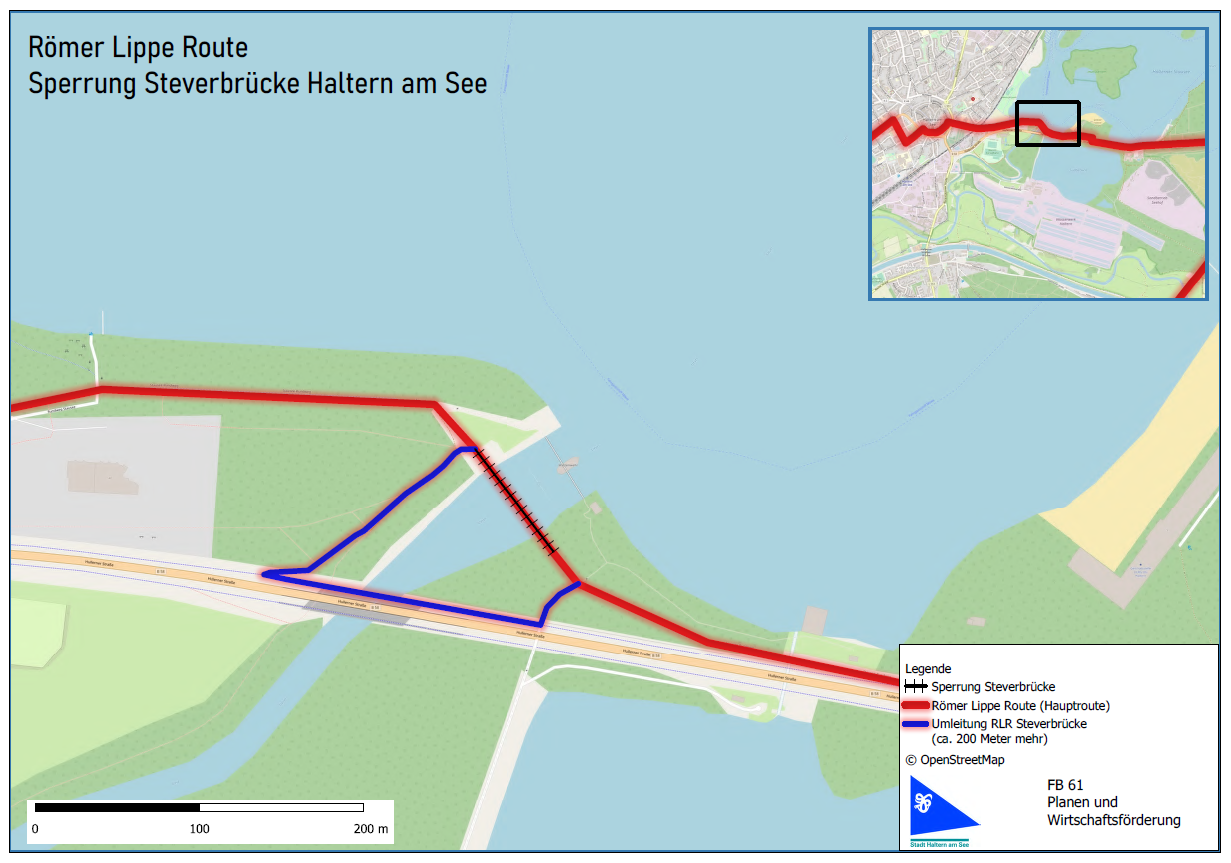 ————————————————————————————————————-
Or do you prefer to use maps as a guide? This overview map Hohe Mark RadRoute will be available in stores from May 2021.
ISBN: 978-3-99121-078-8
11,99 €