Are you looking for a walk that will also fascinate your children? in the Tiergarten Schloss Raesfeld you will find relaxation and excitement for the whole family on four paths of 1, 2,5, 3,5 and 5 km.
Note: Posters and banners in Tiergarten Schloss Raesfeld are not! property of Naturpark High mark.
The zoo is privately owned.
With a little luck you might catch a glimpse of one or the other stately red deer. In addition to the autumn rutting concert, extended frog melodies often play out as a special background noise in early summer. Ducks, rails, swans and geese are at home in the ponds, and the gray heron also likes to show itself.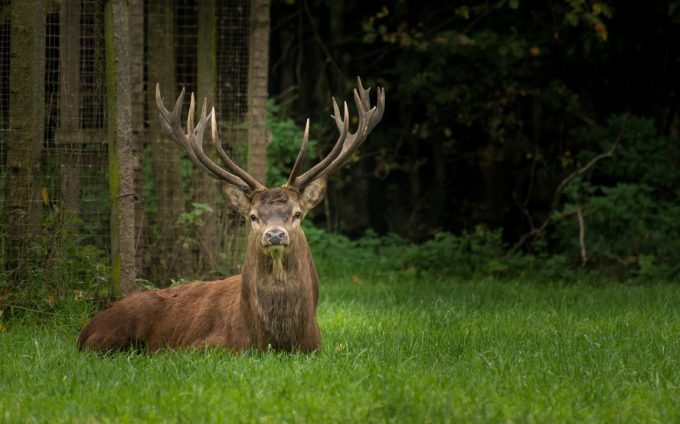 In addition to the autumn rutting concert in early summer, frog melodies can be heard as a special background noise.
Im NaturparkYour children can pick up a "scavenger hunt" for a deposit. Many exciting tasks and questions let children's legs fly.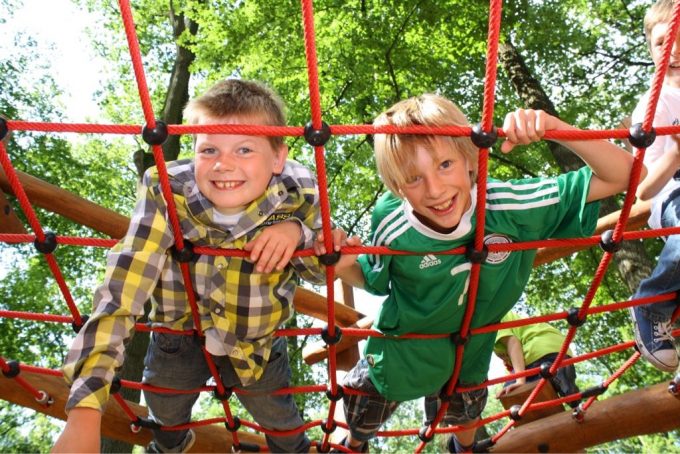 And afterwards, romping around on the nature adventure area at the zoo is the order of the day. Climbing and balancing paths, cone throwing systems, branch construction sites and much more invite you to play in and with nature.