The world's smallest predator is the mouse weasel (Mustela nivalis). The close relative of the ermine is at home in large parts of Europe.
This small species of marten is at home wherever there is enough food and shelter.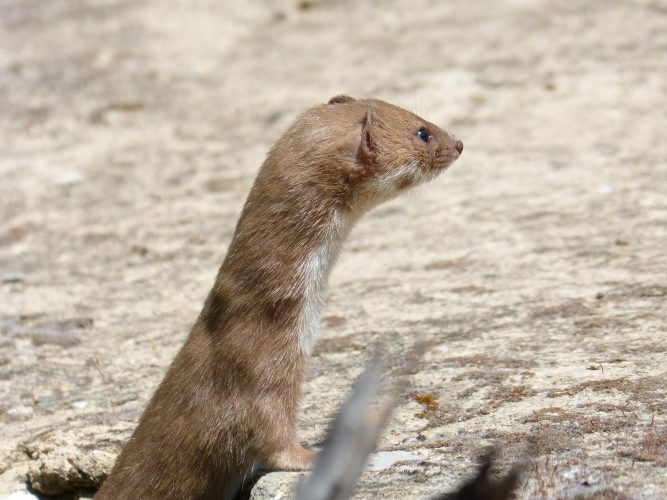 Colored red-brown on the top and white on the underside, it is approx. 20 cm tall and retains its brown / white fur all year round. Mouse weasels are diurnal and yet you rarely see them.
This is due to the fact that they search for food in underground passages and only appear briefly to submerge again in the next system of passages.
But you can also get very close to people. Quiet behavior is a prerequisite, however, because the little predators can see very poorly and react to movements.
Field mice and voles are preferred foods. But also small birds, their eggs, moles, young rabbits, insects and amphibians.