Heck cattle - robust descendants of the aurochs. The aim of the Heck brothers was to breed a cattle that corresponds to the progenitor of today's domestic cattle, the aurochs.
This is how the Heck cattle (Bos primigenius) emerged in the 1920s, a breed of domestic cattle that is considered disease-resistant, hardy and cold-tolerant.
Thanks to their winter fur, they can withstand temperatures of -25 ° C and can be kept outdoors all year round.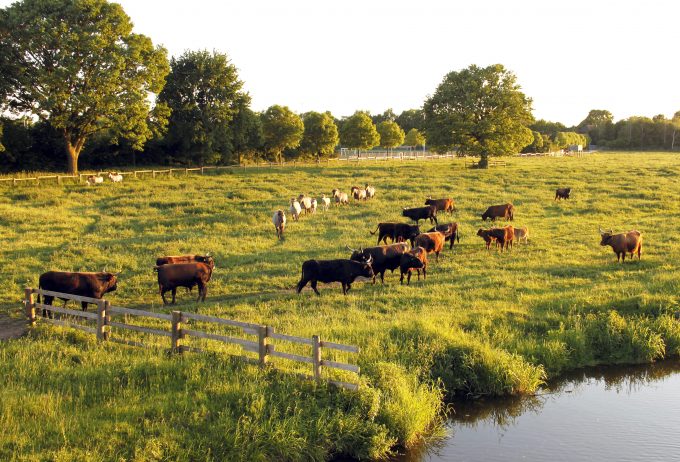 Rear bulls reach a shoulder height of up to 140cm, cows up to 130cm with a weight of approx. 600kg. Bulls can weigh up to 900kg.
Heck cattle have been used for landscape maintenance since the 1980s.
Near-natural grazing serves as a nature conservation instrument, as it preserves open areas that form a habitat for many small animal species.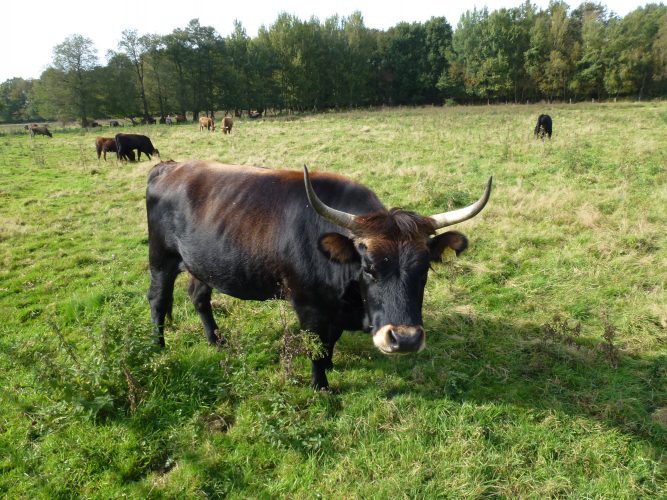 Today there are between 2000 and 3000 Heck cattle in Germany.
Information on grazing with Heck cattle can be found here: