The red kite (Milvus milvus (L.)) is a typical inhabitant of open landscapes and is directly dependent on human interaction with the cultural landscape.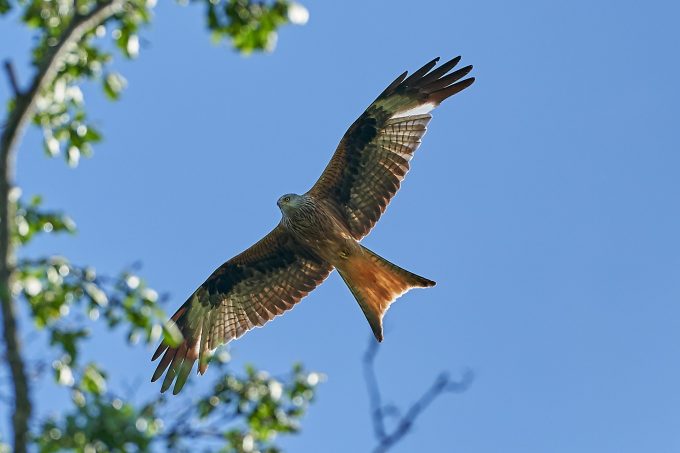 Its specialty: it only exists in Europe, mainly in Germany, France and Spain. But its existence is dwindling. Its food spectrum ranges from insects, earthworms, reptiles and small mammals to birds, carrion and waste, mainly in fields and pastures. In order to secure its stocks, organic farming must continue to be promoted, drainage must be avoided, landscape structures must be preserved and near-natural agriculture must be practiced. The protective measures can be varied.
The little blue bog (Maculinea alcon) is a butterfly from the blue family (Lycaenidae) and lays its eggs exclusively on the stronger plants of the lung gentian.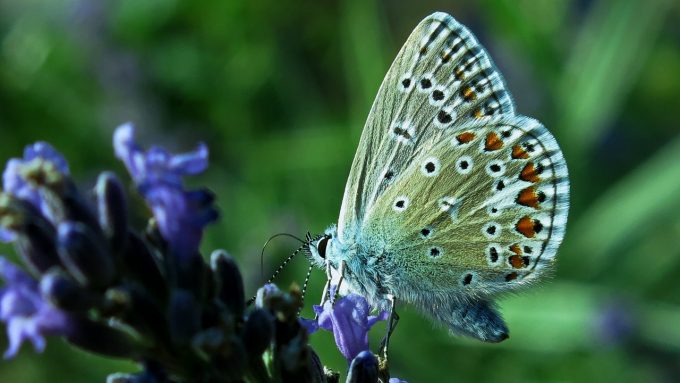 Male butterflies have dark blue colored wing tops, framed by a narrow, black border. The upper side of the females is dark brown, often with a blue-pollinated wing base. The underside of both is colored cinnamon brown. Bog blues are always to be found in the vicinity of the lung gentian or swallowwort gentian, their forage plant. The stamens and ovaries are the first food for the caterpillars. Later they let themselves down to the ground and there they are picked up by knot ants.
These do not transport the caterpillars as prey, but as adopted children to their nest, where they are fed and overwinter. In midsummer the caterpillars pupate and at the beginning of the gentian bloom the butterfly hatches from the ants nest.