On a discovery tour through the game kingdom. The Dülmenhe wildlife park is one of the most beautiful and attractive parks in the area Münsterland and it is home to many native animals: discover fallow deer, sheep and moorland sheep that roam freely in the park.
Just a few minutes' walk from the city center, it invites you to go for a walk, to go walking or just to linger and enjoy on more than 25 hectares. Explore it on the circular hiking trails!
Valuable beech, oak and mixed forests alternate with smaller clearings and large open spaces. Individual poplar and alder stands, dense fir trees and extensive pastures and meadows with large ponds and small pools make the wildlife park a unique excursion landscape.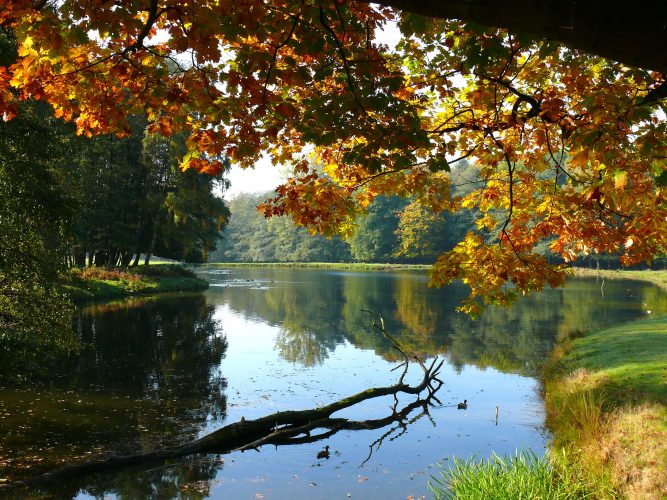 Through the sustainable maintenance of the ducal wildlife park, the landscape and nature are protected in an exemplary manner and preserved for the general public.