Many questions arise from children's encounters with nature. In the day-to-day educational work of day-care centers, questions about the human-nature relationship and a responsible approach to nature arise.
Education is a key pillar of Naturparkwork. The aim is to take up topics relating to nature, the environment, culture and history. in the Naturpark Hohe Mark currently have four day care centers for Naturpark- Have day care center awarded. Part of the collaboration between Naturpark and Kita is an annual advanced training course for pedagogical specialists Naturpark- Day care centers with a scope of at least four hours. After the training could not take place last year due to the pandemic, this year 18 teachers from the Naturpark- Day care centers at the invitation of Naturparks Hohe Mark came together.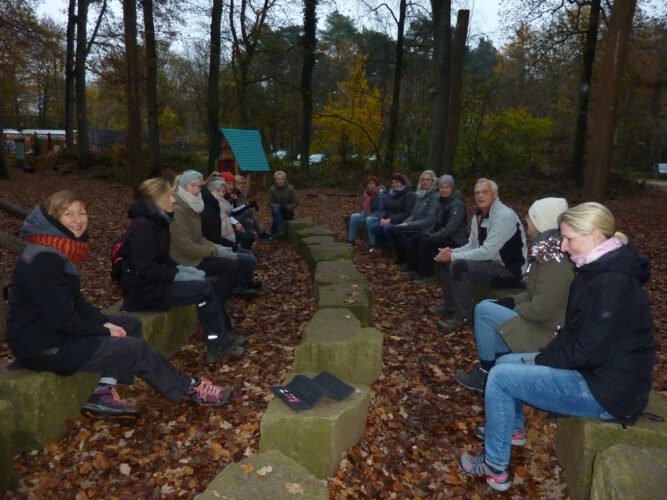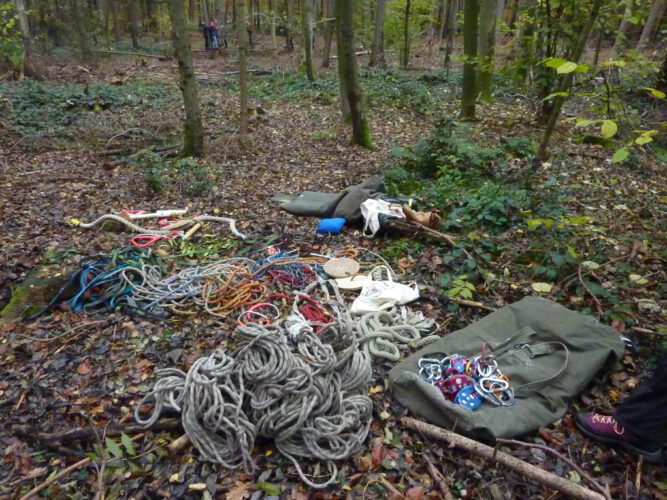 The nature pedagogical training was carried out by Mr. Dirk Nießing (graduate educator, experiential educator, motopedagogue and individual psychological consultant and coach) in Tiergarten Schloss Raesfeld carried out. Due to the many creative new approaches for child-friendly teaching, the training was also an impetus for your own implementation ideas in the local day care center.
The contents of the workshop were:
Natural fantasy stories
Building and handicraft activities around the autumn
Ecologically sustainable in kindergarten